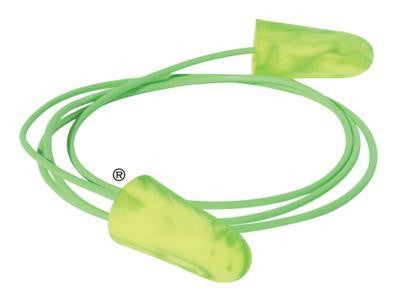 Moldex Single Use Goin' Green Foam Corded Earplugs (100 Pair Per Box)
Manufacturer : Moldex-Metric Inc.
Part Number: 6622
Manufacturer: Moldex-Metric Inc.
Minimum Quantity: 1
Description: Put some fun in your hearing protection program with GoinÕ Green¨ Earplugs. TheyÕre the perfect way to let your employees show their love for NASCAR Racing. They have a Hi-Vis green swirled color for winning compliance and when it comes to comfort, nothing beats GoinÕ Green¨ Earplugs to the finish line. NRR 33, making them the highest independently tested NRR available. Their extra-soft, extra-light foam and tapered design seal gently and snugly without pressure, while the outer surface is smooth, so it doesnÕt irritate the ear canal. Independently tested to ANSI S3.19-1974. 100% PVC-Free. Corded earplugs prevent earplug loss.