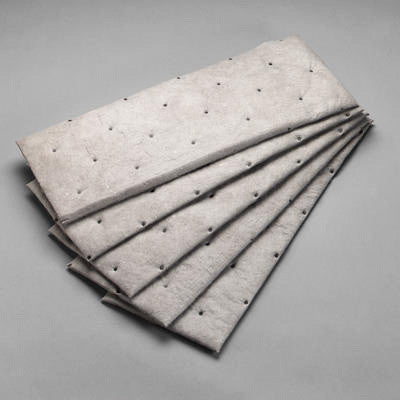 3M Maintenance Sorbent Pad High Capacity 7 1/2" X 20 1/2"
Manufacturer : 3M
Part Number: M-PD720GG
Manufacturer: 3M
Minimum Quantity: 1
Description: Used to clean up small spills and wipe down oily tools and equipment. Designed to be placed on machinery to catch leaks at the source. Each case sorbs 31.5 gallons and contains 100 pads (each 7.5 inches by 20.5 inches).